Plumbing work comes along more often than you think. Bathroom renovations, kitchen remodeling, and any work with the laundry or natural gas appliances will require the services of a plumber. Even certain landscaping projects involve plumbing. There is a lot of planning required when plumbing is involved and even the smallest project will give you things to think about.
Most people don't think about plumbing until there is a problem. But a leaky valve or a burst pipe can cause a serious headache, not to mention plenty of damage. Be sure that your next plumbing project is handled well and fits into the existing system without a problem.
Upgrading or remodeling your existing bathroom is a big job. Adding another bathroom to your home has its share of work as well. For properties that use a septic system, it's important to find out whether the existing system can handle the changes or additions. Sometimes this can become a problem with the local building department during a permit application. Finding out ahead of time will eliminate nasty surprises.
Hot water is an essential consideration in your new bathroom. Make sure your existing hot water heater has enough capacity to handle any new plumbing fixtures. Be sure that the placement of your sink, shower and toilet works well within the walls. You'll need enough clearance behind the drywall for plumbing pipes and venting, as well as any waste water drainage.
Consider the water pressure when renovating your bathroom. Usually a 3/4 inch supply is adequate for a shower. Call in a plumber for the calculations necessary when dealing with a well and pump system. Those figures will help you decide whether the supply currently in place will be adequate when the new bathroom is thrown in the mix.
Kitchen remodeling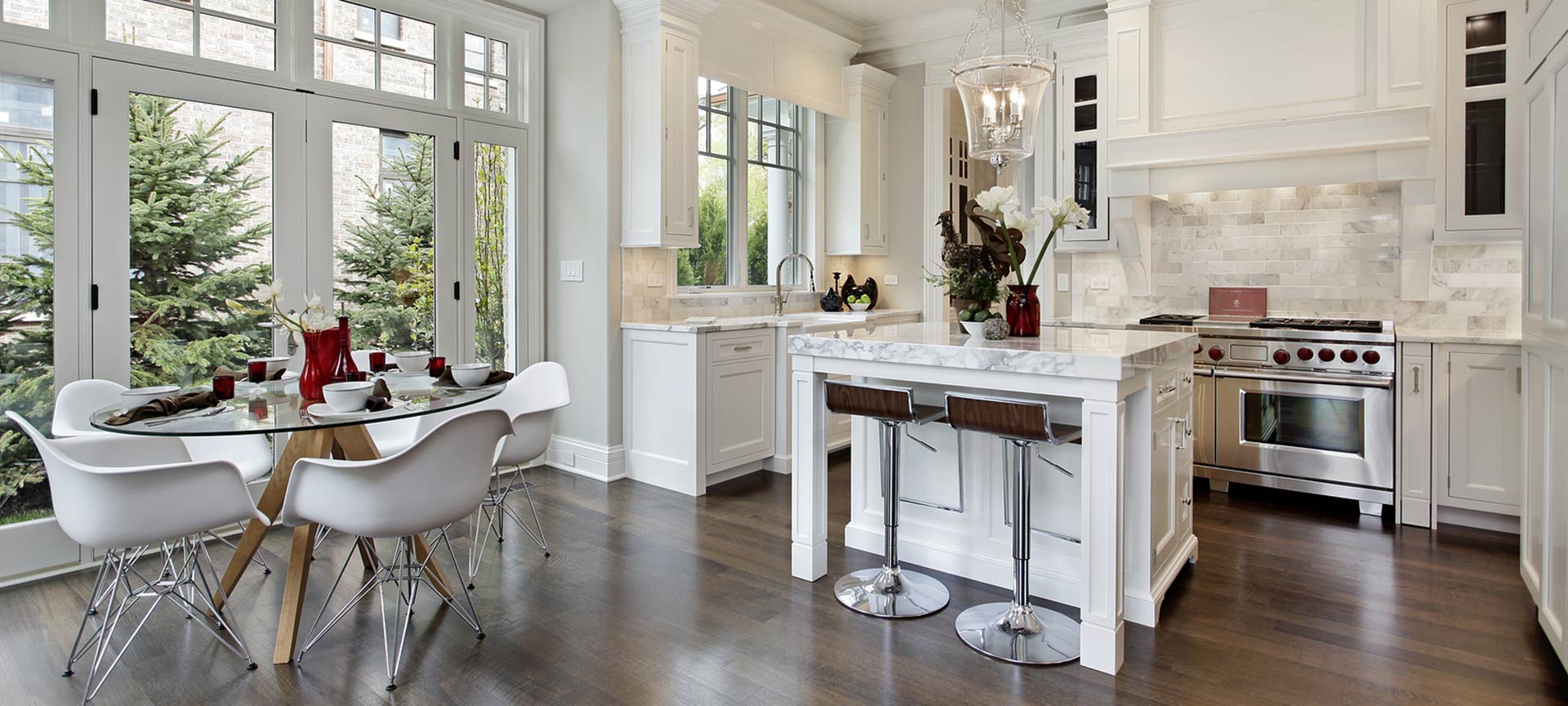 There is a lot of plumbing in your kitchen as well. From the tap to the dishwasher and the refrigerator water dispenser, any significant kitchen remodeling project will involve plumbing.
Don't be afraid to move the sink or the dishwasher when redesigning your kitchen, but you need to realize that even a small move could mean major plumbing. Take a look at the plumbing lines when remodeling the kitchen, such as when replacing the cabinets or countertop. Check for wear and tear on the pipes themselves, as well as inspect the condition of connections, valves, and other plumbing components.
When buying a new fridge, find out whether or not it will need a water line. Don't wait until you've brought the new appliance inside the house – get this plumbing done well ahead of time.
Working on the Laundry Room
Moving the laundry room to the second floor is a popular home improvement project that also involves plumbing.
Transform a large closet or bedroom into a laundry room that's convenient and well laid out. If it's an old bathroom you're converting for laundry use, all you need to do is remove the fixtures and solder hose thread fittings to the existing pipes. For other rooms, a plumber will need to run an entirely new system into the space.
For natural gas dryers you'll also need to be sure that gas lines are run into the area.
Remember to design the floor drains properly, especially when the appliances are on the second floor. The ability to install a floor drain in the area and the path of run off could affect where the new laundry room is located.
Planning and design are a major part of your plumbing project. Those steps will help you to avoid errors, problems and costly changes to the job midway through. There will be calculations, designs and work that should be handled by an experienced professional plumber. Their help is invaluable for a successful project.